Fund Managers offer a wide range of products, many portfolio structures for each client stereotype: they follow strict benchmarks and, if implement an "active management", the results are always the same.

There are not right financial products but right financial markets at all times.
So

our

MarketTiming Selection

, with a single flexible approach, keeps the eyes on the major markets of currencies, bonds, equities and commodities.


Don't take the usual theoretical portfolio
choose your optimal market portfolio






If they establish a 'priori' theoretical portfolios their approach will be exposed to all fluctuation of markets. By our

MarketTiming Selection

, we monitor major markets dynamics

so to identify, every week,

the optimal market portfolio

and support the best choices of each investor.


Our MarketTiming Selection is always updated every week before!

Free On-Line!
Register for further updates and insights on markets of your interest
Reserved Area
email
password


login
Sign in
Forgot password?
MarkeTiming Selection


current week
report
Archive
MarkeTiming Selection
all previous years reports
MarkeTiming Reports and Analysis are independent and exemplary studies that represent specific situations of financial markets. They do not constitute consultancy, investment solicitation or public savings activities.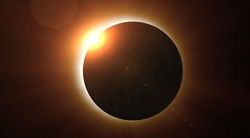 Everyone often talks about it
but right time is only one.
Examine your portfolio
and find
the right timing
of each asset in it
.



contact us